Dear Mr. Ibragimov and all Hamkorbank employees,
On behalf of Nederlandse Financierings-Maatschappij voor Ontwikkelingslanden N.V. ("FMO") we would like to congratulate you with the 30-years anniversary of Hamkorbank. A fantastic milestone for the bank and Uzbekistan.
FMO is proud to have a longstanding fruitful relationship with Hamkorbank. This journey started in 2012 and has brought us many joint highlights. Throughout the years we have cooperated with Hamkorbank in our role as shareholder, investor in various senior debt facilities in foreign and local currency, and as provider of a range of technical assistance projects. All these investment and support projects have a special place in our hearts. The enthusiasm and professionalism of the Hamkorbank teams hugely contributed to the successes. Over time Hamkorbank has grown with FMO's development impact ambitions, which resulted in investments unlocking finance possibilities for underserved segments of the Uzbekistan economy, including young and female entrepreneurs, agricultural entrepreneurs, and green investments.
We are looking forward to continuation and deepening of our strong relationship. Enjoy the 30-years celebration festivities.
Yours sincerely,
FMO – Financial Institutions ECA & MENA (debt)
---

Dear Mr. Ibragimov:

It is with great pleasure that the Asian Development Bank congratulates JSCB Hamkorbank on its 30th Anniversary. JSCB Hamkorbank's remarkable growth over the past 30 years to become a leading private sector bank in Uzbekistan servicing over 3 million customers, is truly a time for celebration.
JSCB Hamkorbank's success story is an inspiration to financial institutions and businesses throughout Uzbekistan. The bank's trajectory, from its beginnings in Andijan where it serviced the financial needs of customers in the Ferghana Valley, to its current network of 200 service outlets in all administrative regions throughout the country, is an illustration of what persistence and hard work can achieve.
The Asian Development Bank is honored to have worked with JSCB Hamkorbank for the past 11 years, most recently on the nonsovereign loan facility disbursed in June 2021. We value our business relationship with you.
Once again, congratulations on accomplishing such an important business milestone. The Asian Development Bank wishes you continued success in the future.
Sincerely,
Christine Engstrom

Director, Financial Institutions Division
Private Sector Operation Department
Asian Development Bank

Cindy Malvicini

Country Director
Uzbekistan Resident Mission
Asian Development Bank
---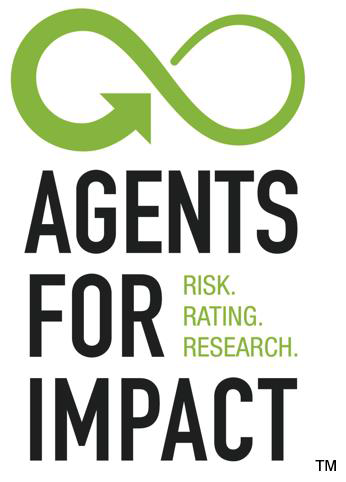 On this blissful and memorable day, I would like to take this opportunity on behalf of the Agents for Impact, to warmly congratulate Hamkorbank on its 30th Corporate anniversary. Having put the beginning of cooperation with Hamkorbank being by IIV as Senior Portfolio Manager, in 2016, I know Hamkorbank as one of the trusted banks in the banking system of Uzbekistan, actively cooperates with the world's largest financial institutions and offers business entities various loan products for investment purposes. Today, as the CEO of AFI but serving the same Investors of IIV, I am truly happy to continue our joint journey of fruitful and mutually beneficial partnership with Hamkorbank in the future. Your dedication and creativity can only be matched with an unquenchable thirst for success. We wish you to continue the journey of success with pride!
Sincerely, AFI team!

---

Dear Hamkorbank Team,
On behalf of Banca Popolare di Sondrio (Italy), we would like to express our sincere congratulations to your Estimated Bank for celebrating 30 glorious years of success.
Since the beginning of our business relationship in 2019, we have always appreciated your kindness, precision, and expertise.
Uzbekistan has recorded strong economic development over the last decade, driven in part by increasing foreign trade and a changing export structure .
In this regard, Italy-Uzbekistan trade exchange keeps growing at a steady pace.
We are delighted to be part of this growth also thanks to the relationship we have built up with your Valuable Institution.
Banks like yours with a brilliant team of dedicated workers, through a friendl y working collaboration, can only aim for high results.
We would like to point out that cooperating with you is a real honor and we value each business opportunity closed with your Good Bank.
May the journey of our banking relationship continue even in the coming years! Wishing you and your team a happy anniversany!
Yoursfaithfully,
Banca Popolare di Sondrio
Correspondent Banking Team
---

Dear Mr Ibragimov Ikram Ibragimovich and the whole Hamkorbank team,
"Beauty comes from inside", said a wise man once. Today a dynamic and strong Hamkorbank celebrates its 30th anniversary. We know that there is a team of dedicated professionals within the bank who have built the institution during its exciting 30-year history, which began as a regional player in Andijan City and has grown into a leading private bank in all of Uzbekistan.
BlueOrchard started cooperating with Hamkorbank many years ago and we are very proud to be able to support micro-entrepreneurs and SMEs across the Uzbekistan through our investments in Hamkorbank. Our collaboration has many more fruitful years ahead of us, but we already appreciate your valuable work, which is having a great impact on rural communities and the environment.
We wish you a wonderful 30th anniversary with your employees, partners and more than 200,000 customers. We are sure that many more successful years and the achievement of new milestones will follow! We look forward to continuing to work with you over the next 30 years.
Chin qalbimdan Yubileyingiz bilan tabriklaymiz! Sizga sog'- salomatlik, baxtlik, tinchlik, va xotirjamlik tilaymiz!
Your BlueOrchard team
---

Dear Hamkorbank!

Congratulations on your outstanding achievements in the last three decades! It was always a pleasure to have your institution as our partner in Uzbekistan. The whole FS Impact team is sending you its best wishes for this exceptional jubilee year and is looking forward to all new projects that we can develop together in the future!

Ralf Burmeister, Portfolio Manager FS Impact Finance, Frankfurt

---

Dear Hamkorbank Team! Dear Partners!


We are happy to congratulate the Bank, its staff and shareholders with the great date – 30th Anniversary of the Bank. The Bank has passed a long way towards this date, from a small financial institution to the 8th largest bank in the country and the largest private bank. We are proud to have passed part of this long, difficult and successful way together, as a lender, shareholder and reliable partner. Be it providing loans, financing equity, executing swap transactions, extending trade finance facilities, and helping with advisory – IFC and Hamkorbank have worked in partnership to provide access to finance for small and medium enterprises in the country. We hope to see many more achievements in the future, which we are sure is going to be bright and impactful, and look forward to many more years of a productive and an effective collaboration!

Yours sincerely,
Andrey Aryukhin, Ekaterina Arsenyeva, Zafar Khashimov, Ulugbek Tilyayaev
---

Dear Mr. Ibragimov,
We would like to present our best wishes at the occasion of Hamkorbank's 30th anniversary.
Cooperation of Symbiotics company and Hamkorbank started in 2014. We have witnessed since then the Bank's steady growth that has been achieved by addressing the needs of local entrepreneurs and populations, and thus creating a significant impact for the development of Uzbekistan's economy. Moreover, Hamkorbank kept its status of the country's largest privately-owned financial institution, and also has built a solid reputation at the international level.
We would like to congratulate the Board and Management team of the Bank who made this evolution possible. We are proud to be your long-time and reliable partner – and we wish Hamkorbank to continue its sustainable growth and stable development.
Vincent Lehner

Director, Financial Institutions Division


Alexandr Fando

Regional Manager for Central Asia

---

Dear Mr. Ibragimov and Mr. Juraev!!!
We were informed that Hamkor Bank is soon celebrating its 30th Year Anniversary in the business.
Congratulations on reaching such a milestone with great success. During all those years, you have done a lot by providing quality services to entrepreneurs and individuals in Uzbekistan.
Your company has one of the best reputation and doing business with you is such a pleasure. We are hoping to continue our cooperation for many years to come.
Sincerely,
Jan, Shabdan, Maral, Elvina & Natallia
Incofin Investment Management
---

Уважаемый Икрам Ибрагимович,
Коллектив "Landesbank Baden-Wurttemberg" выражает свое глубокое почтение и от всей души поздравляет Вас и весь коллектив АКБ Хамкробанк со знаменательной датой - 30-летием со дня основания!
За этот срок АКБ Хамкорбанк прошел уникальной путь развития от маленького регионального регионального банка до самого крупного частного банка в Узбекистане, приумножив по ходу многократно уровень проффесионализма. Как известно, на сегодняшний день Ваш банк неизменно подтверждает статус одного из лучших банков в Узбекистане в эффективном обслуживании своих клиентов, продолжая стремится в совершенствовании банковского бизнеса в качестве надежного партнера, нацеливаясь на рост и процветание на рынке.
Искренне желаем удачи в реализации всех планов коллектива АКБ Хамкорбанка и каждого из вас, новых достижений и интересных проектов!
Со своей стороны, мы будем рады поддержать Ваш уважаемый банк на этом пути к успеху и сделаем все возможное для дальнейшего расширения нашего взаимовыгодного сотрудничества.
С уважением,
Landesbank Baden-Wurttemberg
Lian Lie Liem

Управляющий директор по работе с международными банками

Irina Rausch

Директор отдела по работе с банками развивающихся рынков

Азиз Иномходжаев

Глава Представительства
---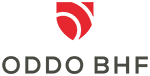 ODDO BHF AG, represented by the International Banking Sales team, congratulates the management and employees of Hamkorbank on its 30th anniversary!
Please accept our warmest and most sincere congratulations on the occasion of the 30th anniversary of successful operations in the banking market!
An anniversary is a good occasion to evaluate the achievements and look to the future.
For all years of its existence Hamkorbank has established itself as a reliable financial institution, which has firmly taken its niche in the financial and credit system of the Republic of Uzbekistan.
We value and highly appreciate our good partnership relations and sincerely hope that the fruitful cooperation will continue in the future.
We wish your bank dynamic development and implementation of all plans, to your staff - creative and professional growth, prosperity, mutual understanding and support in the team.
Xypмат вa эxтиром ила,
ODDO BHF AG Халкаро банк савдоси булими
Zuzana Franz

Uschi Kirchner
Ünsal Asan
Florian Schifferdecker

Andreas Martin

Henning Kiene

lslom lskandarov
---

Dear colleagues,
2021 marks the 30th anniversary of the creation of Hamkorbank. Since 1991, the development of the bank has been spectacular, thanks to the impressive work of its founder, Mr. Ibragimov, and the whole staff. As of today, Hamkorbank is an essential actor of Uzbekistan's economic development, providing crucial financial services to Uzbek entrepreneurs & SMEs.
We, at Proparco, private sector financing arm of Agence Française de Développement (AFD) focused on private sector development, are very proud to be one of the partners of your esteemed institution since 2019. Our constructive collaboration is based on mutual understanding and win-win partnerships.
We are looking forward to many more years of joint work and fruitful cooperation, hand in hand for Uzbekistan's economic development and for the welfare of its population.
Congratulations!
Proparco's teams (Istanbul & Paris offices)
---

Dear HAMKORBANK team
On behalf of responsAbility Investments AG, we extend our sincere congratulations to your company for completing 30 years with your customers. You have always been an outstanding financial service provider, having a great impact on the community and environment you operate in.


Our organizations started cooperation almost 7 years ago, and during this time we have been delightedly witnessing a great story of tremendous development. As stated in the mission of HAMKORBANK, you have become one of the most reliable partners not only for your customers, but also for all parties you do business with. Working with the HAMKORBANK team has been a privilege to us and we cherish each and every transaction and deal we have accomplished together.


We wish you success for many more years to come and hope to continue valuable cooperation, based on trust and mutual respect in future.


Sincerely
responsAbility Team

---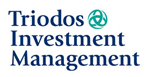 Dear Hamkorbank team,

On behalf of Triodos Investment Management we extend our cordial congratulations to the bank, its employees, management and shareholders with the 30 years of success, development and growth!

JSCB Hamkorbank has come a long way growing from a small regional bank in Andijan to the leading private bank in Uzbekistan. The bank enjoys growing international exposure and expanding international partnerships, gaining recognition and strengthening its organisational capacity. You have proven to be a reliable and responsible partner and has great potential in building further its success in Micro and SME business, financing of green projects, provide lending to local agricultural businesses, supporting exporters, and leveraging digital services. We are happy that Hamkorbank set path of its development in sustainable banking and has become a key bank in supporting private initiatives in Uzbekistan.

We look forward to Hamkorbank to move forward on its strategic the path to become a values-based bank and support economic and sustainable development.

From all of us at Triodos IM, we wish you all the success for many more years to come and looking forward to continuing our partnership.


Yours sincerely,
On behalf of the Triodos Investment Management
ECCA team

---

Dear HAMKORBANK team,
On behalf of Triple Jump BV, we'd like to extend our heartiest congratulations to HAMKORBANK for completing 30 years of success.
With your commitment to your values and mission, you have gained the much deserved recognition and respect and have always been on the top of the list for serving the Uzbek community with your quality services.
Companies like yours with a brilliant team of dedicated workers and with a friendly work environment can only aim for high results. Working with you for last 9 years has been a real pleasure and we value each transaction and deal.
We wish you all the success for many more years to come. And we hope to continue doing business with you in future.
Sincerely,
Triple Jump Team
---

Уважаемый Икрам Ибрагимович!
Уважаемый Бахтиержон Туймуратович!
Уважаемые сотрудники АКБ "Hamkorbank"!
От имени Ассоциации российских банков и от себя лично сердечно поздравляю Вас с 30-летием создания Вашей кредитной организации.
Юбилей – хороший повод не только для поздравлений, но и для выражения искренней признательности за большой вклад в развитие банковского дела и укрепления экономики страны.
За свою 30- летнюю историю "Hamkorbank" прошел вместе со всей банковской системой через нелегкие испытания, но неизменно строил свои отношения с клиентами на принципах долгосрочного партнерства, взаимной выгоды и безусловного выполнения обязательств.
Высокий профессионализм и единство взглядов команды руководителей и специалистов всегда были и остаются залогом стабильного и успешного развития Вашего Банка.
Мы уверены, что и сегодня Ваша кредитная организация успешно преодолеет проблемы, возникающие в связи с пандемией коронавируса.
В следующем году у Банка еще один юбилей – 30-летие в составе Ассоциации российских банков.
Во многом благодаря членству в Ассоциации таких достойных банков как Ваш, укрепляется авторитет АРБ, крепнут и развиваются международные связи.
Мы высоко ценим активное участие представителей "Hamkorbank" в мероприятиях АРБ, благодарны за поддержку в их проведении.
Поздравляя Вас с этой знаменательной датой, желаю Вам, всем членам руководства, всем сотрудникам Банка процветания, благополучия, новых больших успехов в бизнесе, отменного здоровья и огромного личного счастья!
С уважением,
Гарегин Тосунян
Президент АРБ, Академик РАН
---

Дорогие коллеги,

От лица коллектива Европейского банка реконструкции и развития примите искренние поздравления с 30-летним юбилеем АКБ Хамкорбанк и пожелания дальнейшего процветания, благополучия и успешной реализации всех намеченных планов.

Биография АКБ Хамкорбанка – это история успешного финансового института, с первых дней взявшего курс на достижение самых высоких стандартов деятельности. АКБ Хамкорбанк – ровесник современной узбекской банковской системы. Он начал свою деятельность в период зарождения новой экономической формации, возникновения отечественного банковского рынка и вместе со всей страной прошёл все этапы становления, периоды кризисов и стремительного роста.

АКБ Хамкорбанк - наш давний и надёжный партнер, который за многие сотрудничества достиг лидерства в банковском секторе Узбекистана. За успехами и прекрасной деловой репутацией банка стоят напряжённый труд профессиональной работы команды единомышленников, эффективный менеджмент, умение отвечать на вызовы времени.

Пусть эта знаменательная дата станет началом этапа покорения новых высот и наращивания потенциала Вашей кредитной организации. Желаем банку стабильного развития, успехов и процветания, а каждому сотруднику – здоровья, счастья и неиссякаемой энергии!

Мы рады быть вашим партнёром и надеемся на долгие годы плодотворного и взаимовыгодного сотрудничества!


С уважением, Дмитрий и Субхидам
---

Председателю Совета АКБ «Хамкорбанк»
Ибрагимову Икраму Ибрагимовичу
Председателю Правления АКБ «Хамкорбанк»
Жураеву Бахтиержону Туймуратовичу
УВАЖАЕМЫЕ ДРУЗЬЯ И КОЛЛЕГИ!
Финансово-Бизнес Ассоциация ЕвроАзиатского Сотрудничества (ФБА ЕАС) сердечно поздравляет весь дружный коллектив АКБ «Хамкорбанк» с юбилеем!
Вот уже 30 лет вы являетесь надёжной опорой для бизнеса в Узбекистане и за его пределами. Банк с честью выдержал множественные испытания временем и стал для его клиентов гарантом успешности, надежности и стабильности.
Мы поддерживаем наши дружественные и деловые отношения с 2014 года и с большим удовлетворением отмечаем динамичное развитие Вашего банка. Мы убеждены, что Банк является надёжным партнёром по бизнесу и стремится к развитию, эффективности и увеличению доли на финансовом рынке.
От души поздравляем Вас и весь коллектив с 30-летием со дня основания! Мы уверенны, что накопленный Вами за эти годы жизненный опыт позволит и впредь оставаться на высоких позициях и добиваться новых побед и свершений.
Желаем Вам новых финансовых успехов, ярких и наполненных профессиональным содержанием событий и мероприятий, неиссякаемой энергии и воплощения самых амбициозных планов. Выражаем надежду, что наше плодотворное сотрудничество продолжится и в будущем на благо общего дела.
Председатель Правления ФБА ЕАС: А. В. Мурычев
Президент ФБА ЕАС: А.Н. Ткачук
Генеральный директор ФБА ЕАС: О. В. Березовой
---

Уважаемые коллеги и партнеры,

Примите искренние поздравления от всей команды Сбера!

Хамкорбанк – один из приоритетных партнеров Сбера в Республике Узбекистан. Мы очень ценим поступательно развивающееся партнерство и искренне желаем всей команде Хамкорбанка успехов на профессиональном поприще, благополучия, новых высот и процветания!

С уважением,
Ольга Клячко, Старший Управляющий директор – Начальник Управления финансовых институтов Департамент ключевых клиентов,
Олег Кузнецов, Исполнительный директор, Управление финансовых институтов Департамент ключевых клиентов,
Лилия Муратова, Старший менеджер, финансовых институтов Департамент ключевых клиентов

---

On behalf of the SB Sberbank JSC, we would like to express our sincere and heartfelt congratulations to the JSCB Hamkorbank on its special 30th Anniversary.
Anniversary day is a big day. It is a day to celebrate your success and achievements. It is also a day for appreciating your collegues, staff associates, bosses, CEO, and even your customers for all the support and effors they put into the company.
We wish you many more years of unparalleled sucess, unrivaled corporate services, confidence in the future, and stability in the economy, creativity and enthusiasm in the activities of employees. Let the bank give cach client the opportunity to realize their dreams, let the position of the leader among competitors always be yours.
It has been a wonderful journey altogether. Let us hope for the best in the coming years!
Confratulations on this special day. Happy anniversary!
Best Regards,
TF and FI team.
ДОЧЕРНИЙ БАНК АКЦИОНЕРНОЕ ОБЩЕСТВО "СБЕРБАНК РОССИ"